Quick release hose clamp, HVAC clamp, Duct clamp
This product uses the clamshell-type quick lock.
Currently used in the installation and removal of clamp are more trouble, so the efficiency is low.
The utility model, including bolts, floor, seat, and pinch buckle.
Set in the pinch bolts in the package in the buckle seat buckle, buckle seat fixed to the bottom floor.
On the floor in a cassette slot.
The utility model, when used, to achieve rapid installation and rapid removal of the function, greatly improving efficiency.
It's HVAC accessory, part of HVAC system.
Type : 60-600mm, (Can be customized)
Size : 0.6 * 9mm
Material : Stainless steel 304/430
Surface finished : Plains, buttons(nickel plated)
Fastening diameter : 60-600mm
Application : hose connections, tighten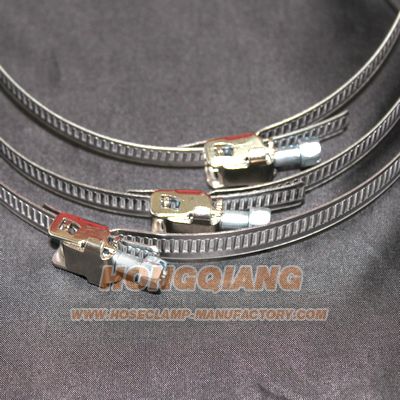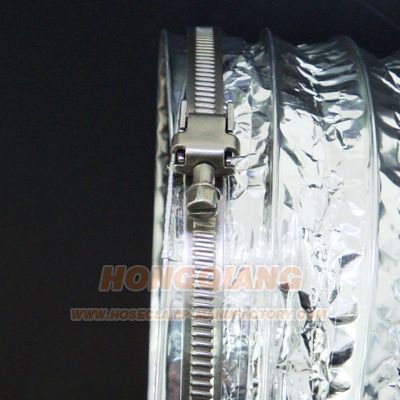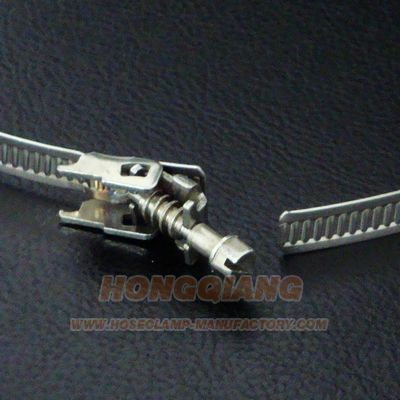 Item

Material

Screw

Size

Length(mm)

PCS/Carton

60-100

SUS430 / SUS304

SUS304 / Grade 6
Carbon steel

9mmx0.6mm

370

100

60-110

9mmx0.6mm

400

100

60-125

9mmx0.6mm

450

100

60-135

9mmx0.6mm

480

100

60-160

9mmx0.6mm

560

100

60-180

9mmx0.6mm

620

100

60-215

9mmx0.6mm

740

100

60-250

9mmx0.6mm

850

100

60-280

9mmx0.6mm

940

100

60-315

9mmx0.6mm

1050

100

60-355

9mmx0.6mm

1180

100

60-540

9mmx0.6mm

1760

100